Ok I will admit it, I have a stripe obsession. Classic, elegant and with a chic minimalism – the iconic striped shirt is a wardrobe must-have.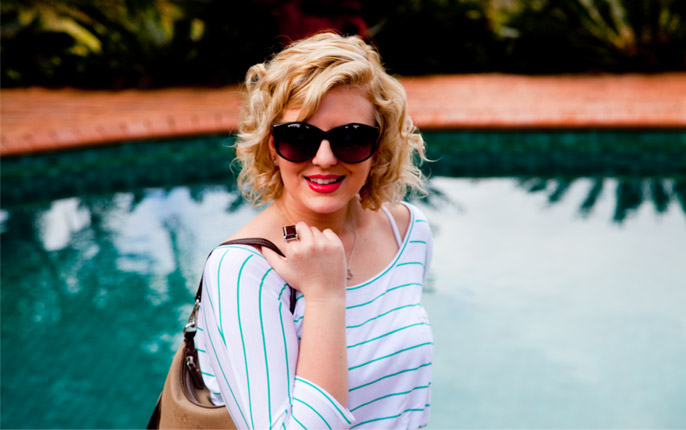 I have several striped shirts (skirts and dresses!) in various colours in my closet. This Witchery white shirt with green stripes is comfortable yet effortlessly polished – throw it on and go! I am also currently in love with cat-eye sunglasses! The lenses exude that Old-Hollywood glamour and movie-star appeal. Just looking at them makes me want to jet-set off to a far away location.
Today I had a wonderful day of relaxation, family and fun. I wore my Witchery striped top with my Stella McCartney for Target skirt; Oroton cat-eye sunglasses; and Prada handbag. I started off the morning by having my nails done; before a lovely lunch with my family; and movie night at home with my husband… a gorgeous day xx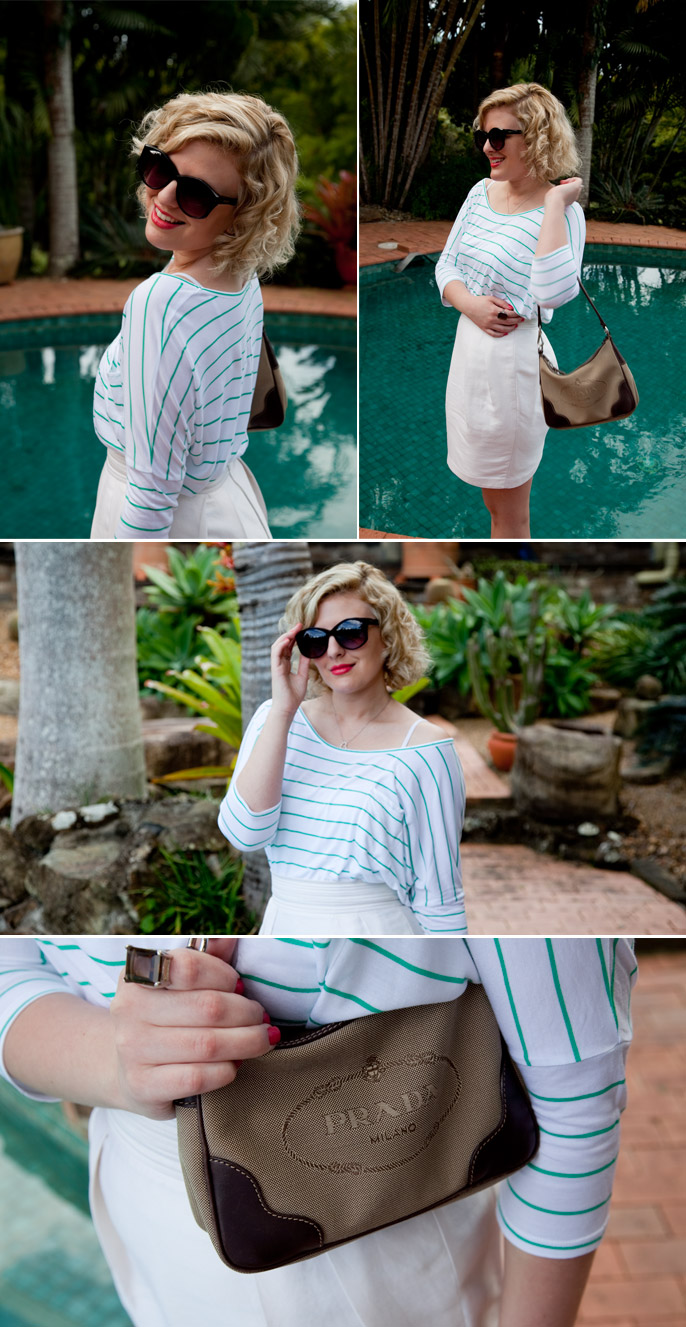 I hope you all had a wonderful day! xx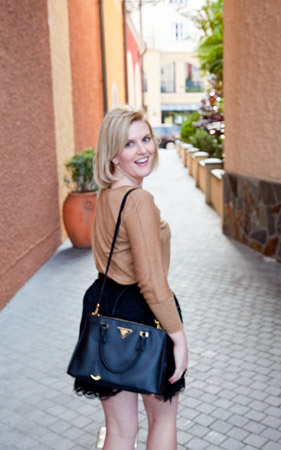 "Beneath the makeup & behind the smile I am just a girl who wishes for the world."
― Marilyn Monroe
I am so excited for April! Over the next few weeks, I will be placing a selection of new pieces on caragray.com & I cannot wait to share them with you. 
I will also be launching my tumblr and Pinterest accounts! So be sure to watch this space. AND it is also Cadbury Creme Egg month… need I say more!
Some of my April inspirations….
Vibrant orange; tortoise shell sunglasses; straight bob-length hair; pretty floral prints; pink nail polish tones; The Great Gatsby; Drew Barrymore's hair colour; Kate Moss at the Ritz after a Chanel shopping spree; timeless, whimsical beauty at the Valentino Fall 2012 collection; the stunning Grace Kelly; being overtly girly playing with lipstick and dressing-up…
What is inspiring you right now? xx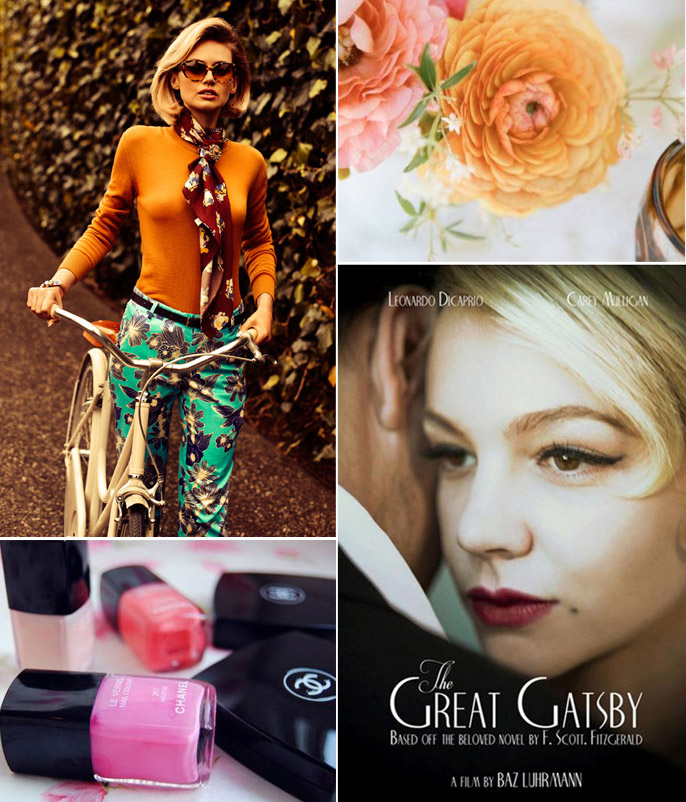 Photos vogue.com / vogueaustralia.tumblr.com / dustjacketattic.blogspot.com.au / thealternativebride.blogspot.com.au / littlebitsoflovely.blogspot.com.au / google images
…was really rather minimal. While I am usually drawn to bold colours and prints, I found it refreshingly delightful sticking to this neutral colour palette.
Camel is one of my favourite neutral tones so when I found this comfortable yet chic light-weight knit from Witchery I brought it straight away. I am also wearing a black lace skirt from Witchery; Mollini heels; and my Prada handbag & sunglasses.  
I have had a delightful evening catching up on some reading & a delicious trip to one of my favourite spots for macaroons and an iced mocha. I think I can say now after having tried many macaroon flavours that Raspberry is my absolute favourite…. but a girl has to be certain of these things, so I shall reaffirm over the weekend with a retest.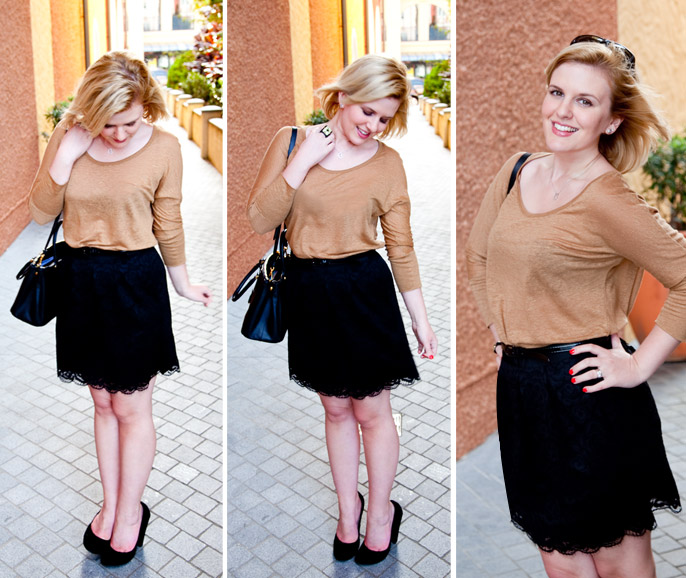 What is your favourite neutral tone? xx